Product Description
Applications:
1/7 Scale, FELONY 6S BLX, LIMITLESS, INFRACTION 6S BLX.
1/8 Scale, TYPHON 6S, TYPHON 3S, Vendetta, KRATON 6S BLX, TALION 6S BLX, OUTCAST 6S BLX, NOTORIOUS 6S.
1/10 Scale, SENTON 3S; BIGROCK 3S BLX.
Always check battery specifications to verify proper fitment.
This battery is implanted with G-Tech chip and can be automatically identified, communicate with and charged with G-Tech Smart Chargers but can also be charged with a normal charger.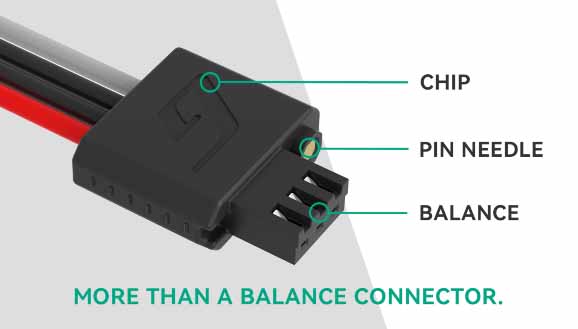 Specifications
Capacity: 5500mAh
Configuration: 2S1P / 7.6V / 2 Cells
Discharge Rate: 100C
Weight: 290g
Dimensions: 155 x 46 x 26mm (LxWxH)
Balance Connector: JST-XHR + G-Tech compatibility
Discharge Connector: XT60
Hard Case: Yes
WARNING: This product can expose you to chemicals including nickel, which is known to the State of California to cause cancer and birth defects or other reproductive harm. For more information, go to www.P65Warnings.ca.gov.
Gens Ace 2S LiPo Battery Hard Case (5500mAh XT60 100C 7.6V G-Tech)

GEA55002S10X6
Warranty Information
1 Year Warranty
Product Videos