Product Description
Tiny, Portable, Space-Saving
SuperBase 600M is 52% smaller than similar brands on the market. When you hit the road, you'll find that it's very easy to carry and fits comfortably in the cabin of your car, so you have more space for the things you need. Weighing less than 18 pounds, SuperBase 600M is our most portable SuperBase yet.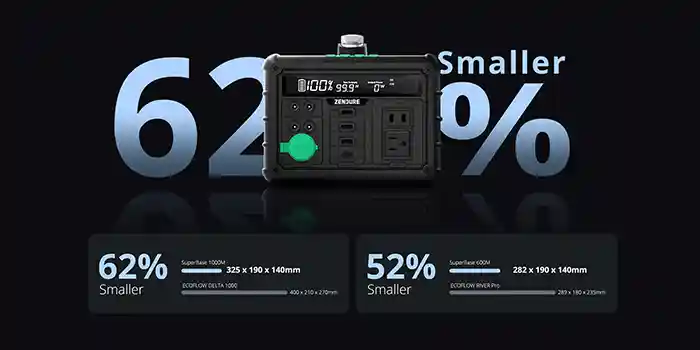 Gets Along with Your Devices
SuperBase M may be small, but it's got plenty of connections for your favorite devices. With pure sine-wave AC output and multi-protocol USB ports, you can easily power home appliances and charge handheld essentials at the same time.
607Wh Capacity
Since SuperBase M doesn't have an internal fan, there's more space inside for a larger battery. That's why other power stations with the same capacity as SuperBase M tend to be larger and heavier. SuperBase M is smaller and lighter, without compromising on capacity.
Hassle-free Charging in Your Car
With the small size, you can easily put it on your armrest or passenger seat. Fully charged through a 12.6V/8A car port ≤ 10 hours.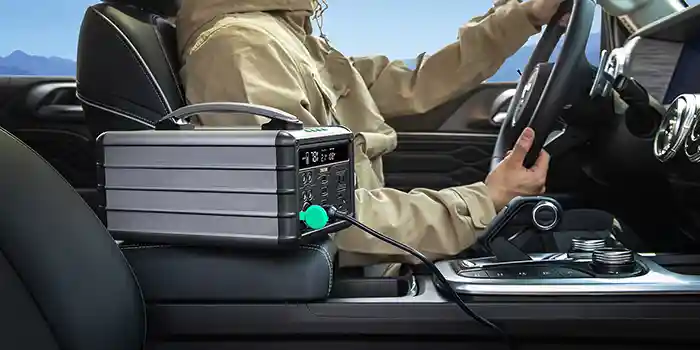 Portable Sustainable Energy
With Zendure 100W or 200W solar panels, you can supercharge your next camping trip or outdoor adventure while taking advantage of sustainable energy. Whether you're charging your laptop or brewing your morning coffee, a solar package with SuperBase M will keep you going.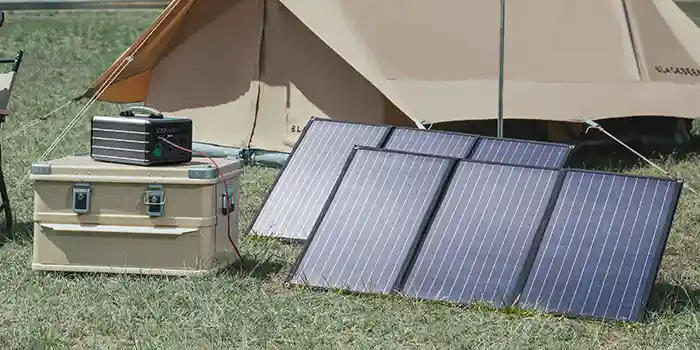 Smaller, Quieter, Lighter
Sometimes, less is more. SuperBase M takes up less space and makes less noise than other comparable power stations. It's also lightweight and easy to charge. Whether you're upgrading your emergency prep kit or enjoying some time off the grid, SuperBase M is your anytime, anywhere power supply.
Less Than 30dB
Most power stations have fans and other noisy parts that can generate over 60dB of noise. SuperBase M's fanless design allows you to enjoy portable power without the noise.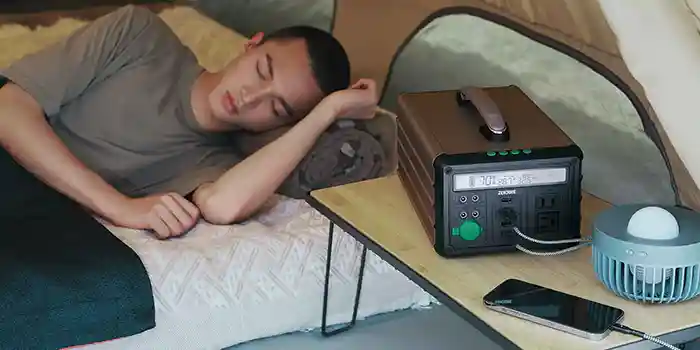 Dustproof Design
Most power stations have vents and a built-in fan to manage heat, but this isn't always ideal for sandy or dusty environments. SuperBase M is completely enclosed, so dust and debris can't reach the sensitive internal components.
Metal Design, Style Meets Durability
Any good adventurer knows how to stay protected. SuperBase M has a metal enclosure and a vent-free design for serious protection on the outside. On the inside, eight different protection and safety technologies work together to ensure top performance and a long product lifespan.
Bright LED Lamp
SuperBase M's back panel features a 10W LED lamp with four brightness levels and an emergency signal mode. A fully charged SuperBase 600M can power the built-in lamp for several days.
What's Included
Zendure SuperBase 600M Portable Power Station, AC Charging Cable, Car Charging Cable, User Guide & Warranty Card.
SuperBase 600M Specs
Capacity
607Wh
AC Output
600 Watts
1,000 Watt Surge
DC Outputs:
USB-A X3
5V/2.4A 30W Total
Type-C
PD100W
Car Socket
12V / 10A 120W Max
DC5521 Port X2
12V / 6A
10A 120W Max
DC Input
18-24V 120W Max
Solar Input
18-24V 120W Max
Type-C Input
PD100W
Weight
14.1 lbs (6.4kg)
Dimensions
11"x7.5"x5.4"
280x190x138mm
LED Lamp Modes
5W, 10W, SOS, Burst
Display
LCD Display
Battery Type
Lithium-ion
Temperatures
In Use: 14-104°F
Charging: 32-113°F
Zendure SuperBase 600M Portable Power Station - ZDSB600M
Warranty Information
2 Year Warranty + 1 additional year if you register product through the Zendure App