Posted by GMI Energy on Jul 28, 2023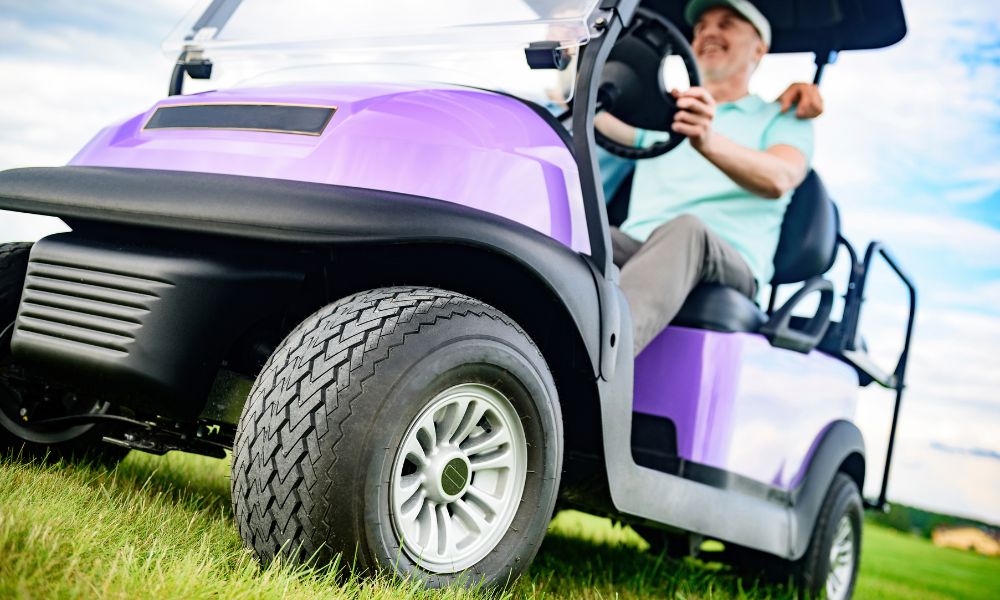 When it comes to owning a golf cart, having a reliable battery is essential. No one wants their battery to die halfway through their activities, and while there are many types of batteries available, lithium products are among the best choices. Lithium batteries are a popular option for many recreational vehicles and power stations, and it's not hard to see why. We will discuss why you should choose a lithium battery for your golf cart and what you gain from it.
Longer Lifespan
One of the biggest advantages of a lithium battery is its lifespan. Lithium batteries last significantly longer than other types of batteries, which means you won't have to replace them as often. This is especially important for golf cart owners who want to get the most out of their investment. Typically, a lithium battery can last up to five times longer than other types of batteries.
Faster Charging Time
Another significant reason why you should choose a lithium battery for your golf cart is that they charge faster than other types of batteries. This means that even if you forget to charge your golf cart's battery overnight, you can quickly get back to playing within a few hours. You should always try to keep your golf cart sufficiently charged, but in instances where you forget, this quicker charging time can make using your gold cart much more accommodating.
Lightweight and Compact
Lithium batteries are also lightweight and compact, making them a perfect fit for golf carts. Golf carts are small, making every inch in their compartments count. Additionally, the more the cart weighs, the more strain you are putting on the suspension and the drivetrain. Lithium batteries won't weigh down the cart, and they won't take up too much space. This means that you can enjoy the ride without worry.
Environmentally Friendly
Lithium batteries are more environmentally friendly than other types of batteries as well. They don't contain any harmful chemicals or heavy metals, making them safer to dispose of. Since they also use less energy to charge, they're more energy efficient.
Cost-Effective
Finally, while lithium batteries may be more expensive upfront, they end up being more cost-effective in the long run. Because they have such long lifespans, you won't have to replace them as often which will save you both time and money.
Choosing a lithium battery for your golf cart is a decision that millions of people make every day, and we at GMI Energy want to make sure you have access to good information and good products. We carry a wide selection of lithium products, allowing you to select the specific type to fit your cart's specifications. We have a particularly large collection of 12V, 36V & 48V golf cart batteries for you to choose from. Don't wait any longer; switch to a lithium battery today and get more out of your golf cart.