Product Description
LFP1250B VMAX Lithium Battery with Bluetooth
Designed with lithium iron phosphate battery (LiFePO4) technology, this is a battery built to last year after year. With an LED state-of-charge display and bluetooth lithium battery monitoring all built-in, it's also one of the most user friendly lithium batteries available.
Quickly check battery state-of-charge (SOC) with the LED battery display.
Enjoy the convenience of lithium marine batteries with bluetooth monitoring built-in.
High energy density, small size and light weight at only 13 lbs.
High efficiency, fast charging.
Built-in BMS offering voltage, current and temperature protection.
Standard U1 battery case for an easy VRLA battery replacement.
10 years design life, stable performance & maintenance-free.
Bluetooth Battery Monitoring App
The VMAXTANKS App allows you to keep an eye on all your batteries' stats wth no need for extra hardware or WiFi, it's all built-in. App gives you the option to set desired notifications for low battery capacity warnings. Alarm screen to identify if a protection mode has been triggered due to high/low voltage, current or temperature.
Quickly and Easily Check:
Voltage
Amperage In/Out
Estimated Time to Full Charge at Current Charge Rate
Cell Balancing Monitor
Temperature
Battery Status
Battery Cycles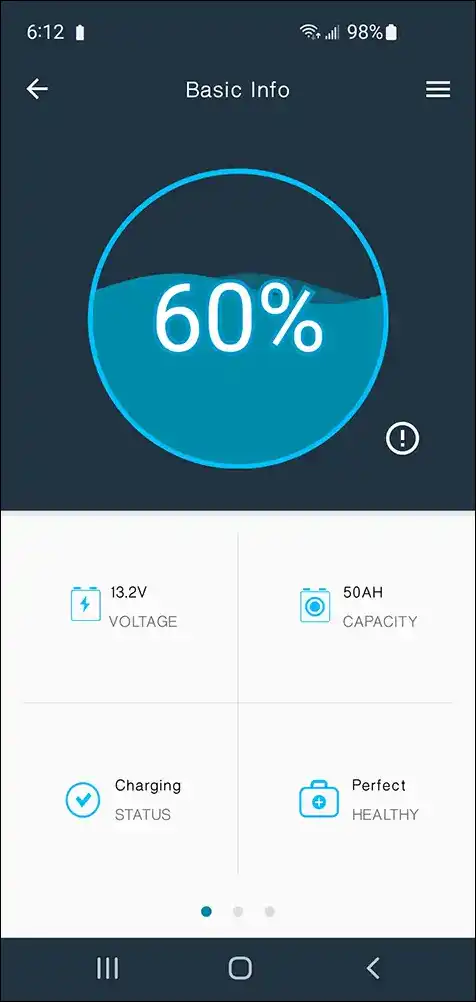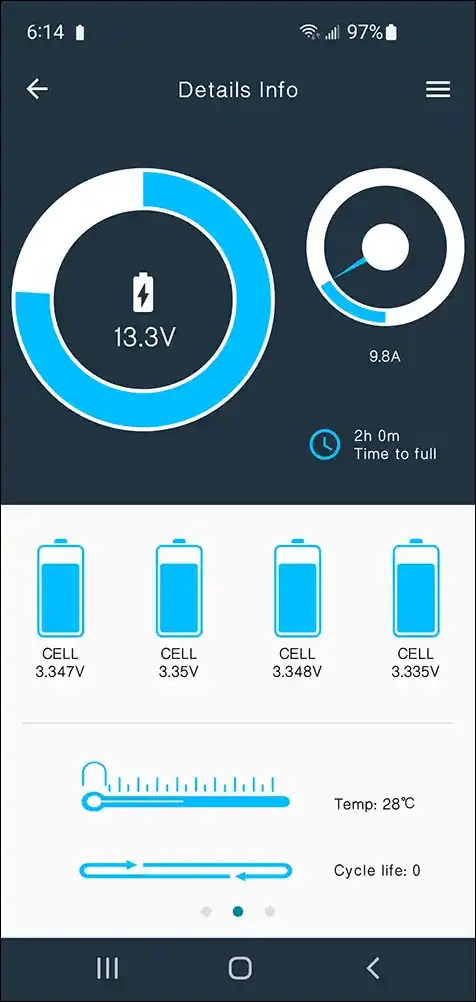 (Open Apple App Store
on device to download)
Recommended uses:
Trolling Motors (up to 30lbs of thrust), fish finders and other boating electronics.
Solar Power Backup, UPS, Portable Devices, Medical Cart Applications, Camping, Trailers, and most deep cycle applications.
Parallel wiring is acceptable for up to 200Ah of capacity (4 batteries).
Series wiring is acceptable for 24V, 36V and 48V systems.
NOT for engine starting applications or golf carts.
If charging below 32°F is required, a Battery Heater will be needed.
To calculate how long a battery will last when powering your electronics, please reference the Calculating Battery Capacity section of the linked article to ensure you are selecting the right capacity battery for your needs.
BCI Group: U1* (+ on L.H.S. & - on R.H.S)
* Matching is based on closest dimensional specifications
Recommended Charging Options:
Use a VMAX LiFePO4 charger or a LiFePO4 smart & microprocessor controlled charger with the recommended specs listed.
<15V alternator if used in vehicle or marine application.
Compatible lithium charge controller if used in solar applications.
Charge at max charging current only in situations when fastest charging rate is needed. Not recommended on an ongoing basis.
VMAX LFP1205B 12V Lithium Deep Cycle Battery with Bluetooth (50Ah) | VMAX Lithium Battery
Warranty Information
5 Year Warranty
Product Videos